Pretty in Pink: How to Embrace the Barbiecore Trend with Stockings
It's A Barbie World!
With the highly anticipated Barbie movie hitting theaters on July 21, this is officially the summer of the hottest fashion trend right now: Barbiecore. Inspired by the beloved Barbie doll, the Barbiecore aesthetic is playful, ultra-feminine, and a celebration of all things pink and fabulous!
Photo credit: Andrew Mukamal
However, Barbie pink is anything but one-dimensional - it enthusiastically encompasses all rose-colored hues, offering endless possibilities. From vibrant magenta (Pantone's color of 2023 just so happens to be a shade called Viva Magenta) to purplish fuchsia, pastel pink, peachy coral, and lilac-toned shades, there is a color to suit everyone. Moreover, this maximalist trend is not limited to pink - think neon brights of every color, retro silhouettes, sparkling sequins, and bold patterns. Like Barbie herself, this statement look never fails to appear polished and coordinated.
No one has showcased the full breadth of the Barbiecore trend better than the movie's leading lady, Margot Robbie. Let's take a look at some of her most striking Barbiecore outfits, many of which pay homage to those worn by the doll over the years:
Photo credit: Andrew Mukamal
La Vie En Rose
Barbie has been a trailblazing trendsetter since her creation in 1959 and has been referenced repeatedly by high fashion designers. Most recently, Italian fashion house Valentino thrust the eponymous aesthetic back into the spotlight with their iconic Fall 22 collection. Filling the runway with all-hot-pink ensembles, celebrities (and the world!) fell head over heels for fuchsia.
Stunning red carpet appearances by the likes of Florence Pugh, Jenny Ortega, and Zendaya showed that bubblegum-pink can be glamorous, elegant, and sophisticated. Barbiecore's appeal also lies in its versatility - it can transform any outfit into a candy-colored fashion moment.
We have handpicked our top three Barbiecore looks, which showcase our favorite wardrobe essential - stockings.
Lizzo
Photo credit: lizzobeeating (instagram). Get the look with VienneMilano CLAUDIA Matte thigh highs in Magenta

Opting for a head-to-toe hot pink Valentino ensemble, Lizzo's opaque fuschia stockings are an integral element of this unforgettable monochromatic look.
Tiffany Tsu
Photo credit: handinfire (Instagram). Get the look with VienneMilano TOSCA Matte thigh highs in Lilac
An exquisite example of hosiery taking center stage, this pastel-pink dream of an outfit is enhanced with a contrasting neon bag and lilac platforms.
Emmanuelle Koffi
Photo credit: emmanuellek_(Instagram). Get the look with VienneMilano GIORGIA Fishents
An immaculate smart-casual interpretation of the Barbiecore aesthetic, black and pink have never looked so good together.
Get The Barbiecore Look With VienneMilano Stockings
CLAUDIA Matte Thigh Highs In Magenta
Whether you want to dive feet-first into a showstopping monochromatic look, or simply add a pop of intense, mesmerizing pink to your ensemble, CLAUDIA in Magenta is Barbie's best friend. Sumptuously opaque with a velvety soft finish, these mood-boosting stockings are crowned with a solid color band that lets you perfectly embody the Barbiecore trend.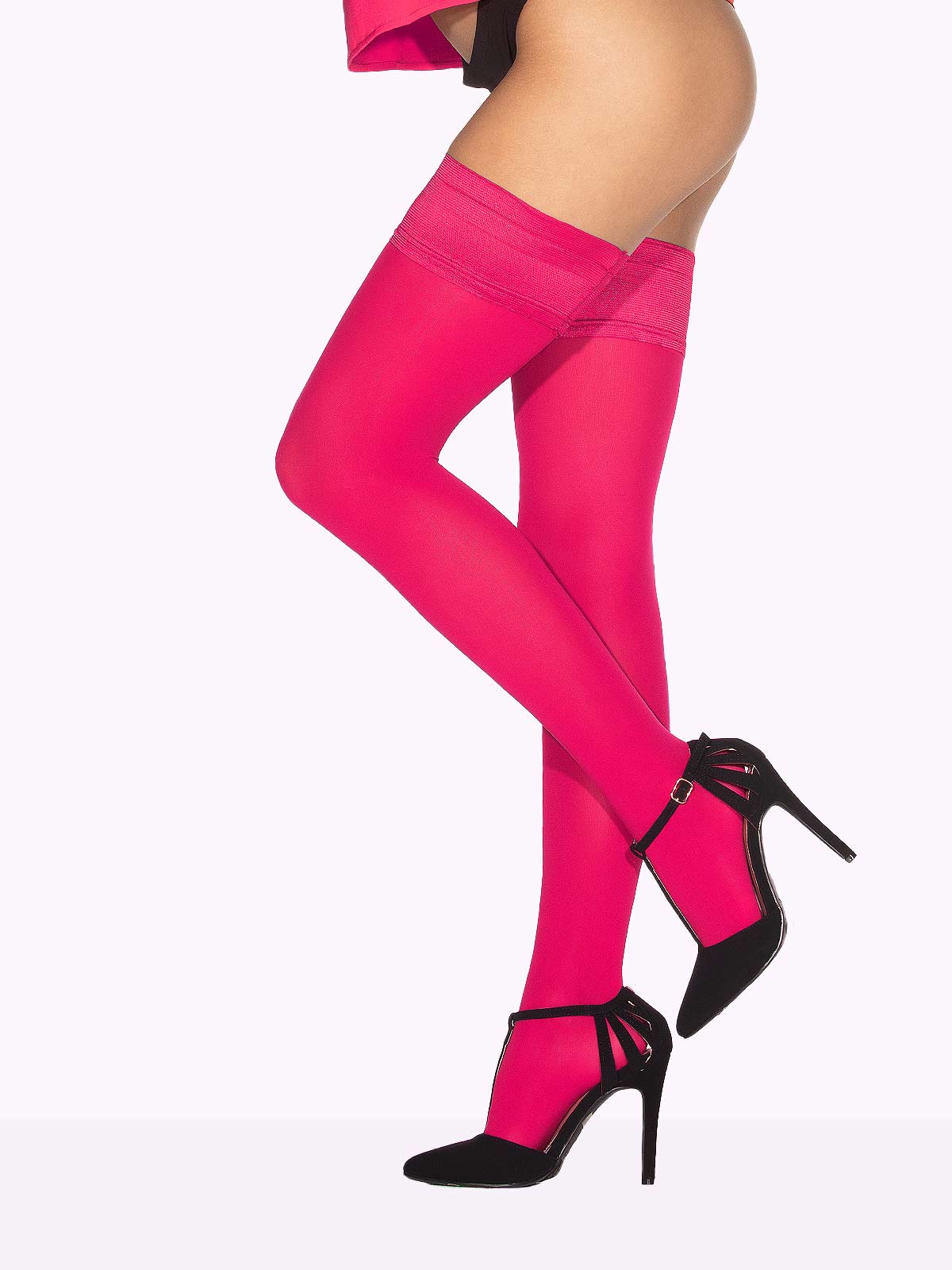 GIOIA Semi-Sheer Thigh Highs in Magenta
Bright, light, and beautiful, GIOIA in Magenta effortlessly combines head-turning color with featherweight comfort. Channel your feminine, playful side with these vivid magenta thigh highs, so seductively silky you will want to dress like Barbie every day. GIOIA is the go-to style to inject instant Barbiecore elegance and glamour into any ensemble.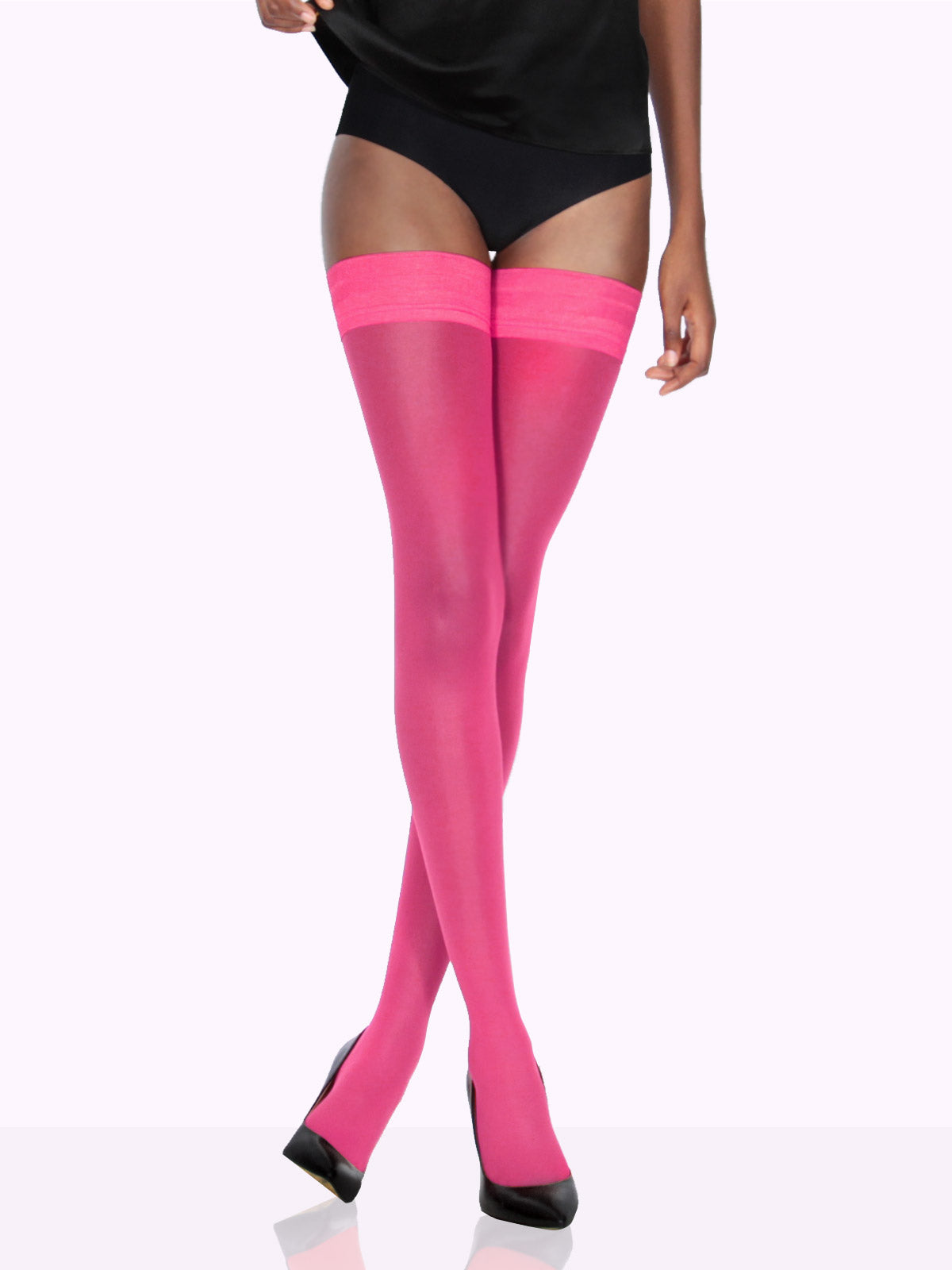 PRISCILLA Color Lace Top Thigh Highs in Magenta
To feel as confident and stylish as Barbie, PRISCILLA in Magenta is the versatile black sheer style you need to complement any Barbiecore outfit. The intricate, magenta-hued lace band is a discreet nod to the trend, a true expression of femininity and glamour. PRISCILLA provides a stunning color contrast to your look that ensures all eyes are on you.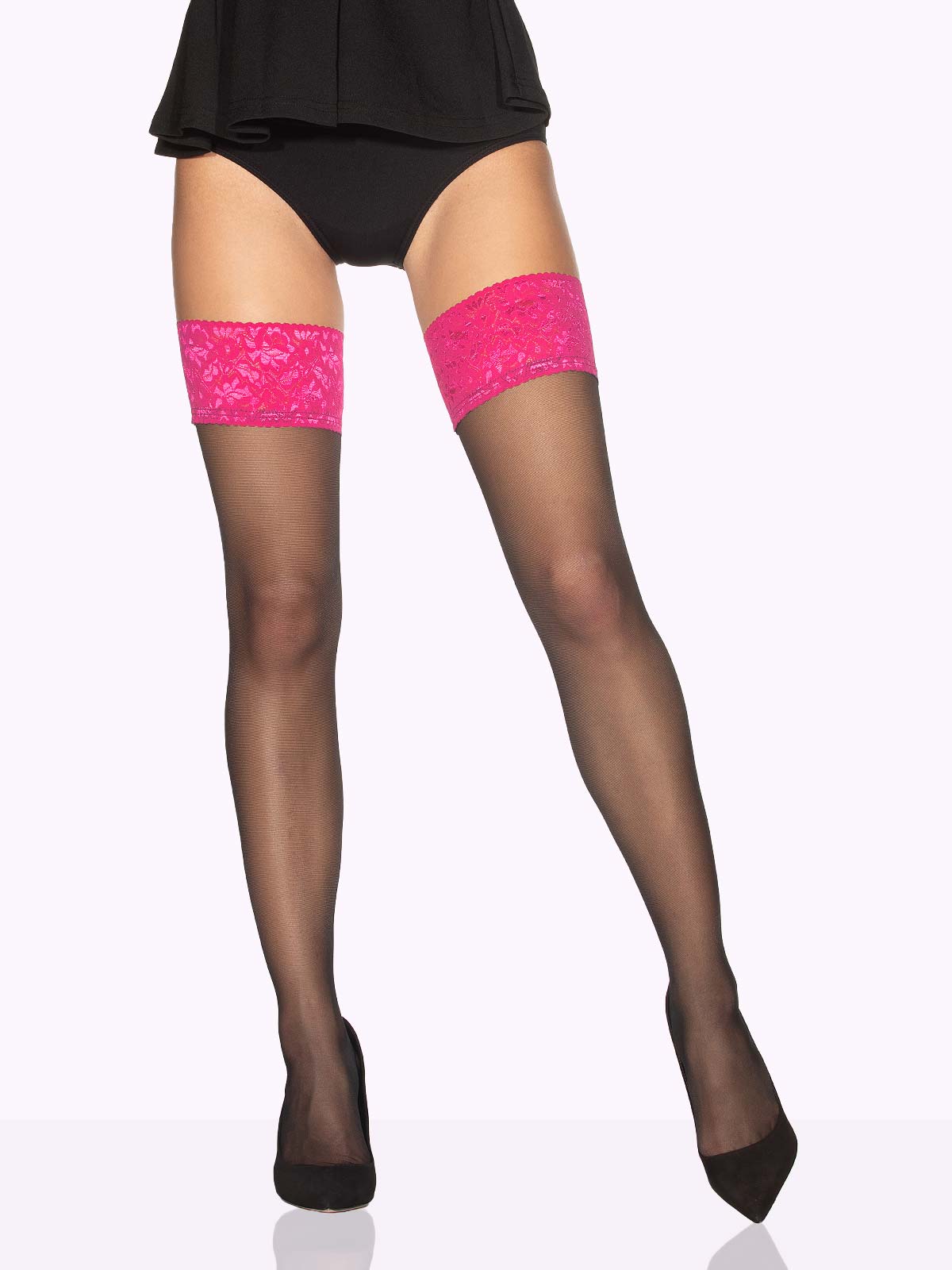 PRISCILLA Color Lace Top Thigh Highs in Rose Pink
For flawless Barbie-like legs, PRISCILLA in Rose Pink is a vision in shimmering sheer hazelnut, adorned with a delicate rose pink lace band. The go-with-anything style illuminates and highlights your natural beauty for a polished, silky-smooth finish. Step out ready to take on the world, knowing that you look and feel your best.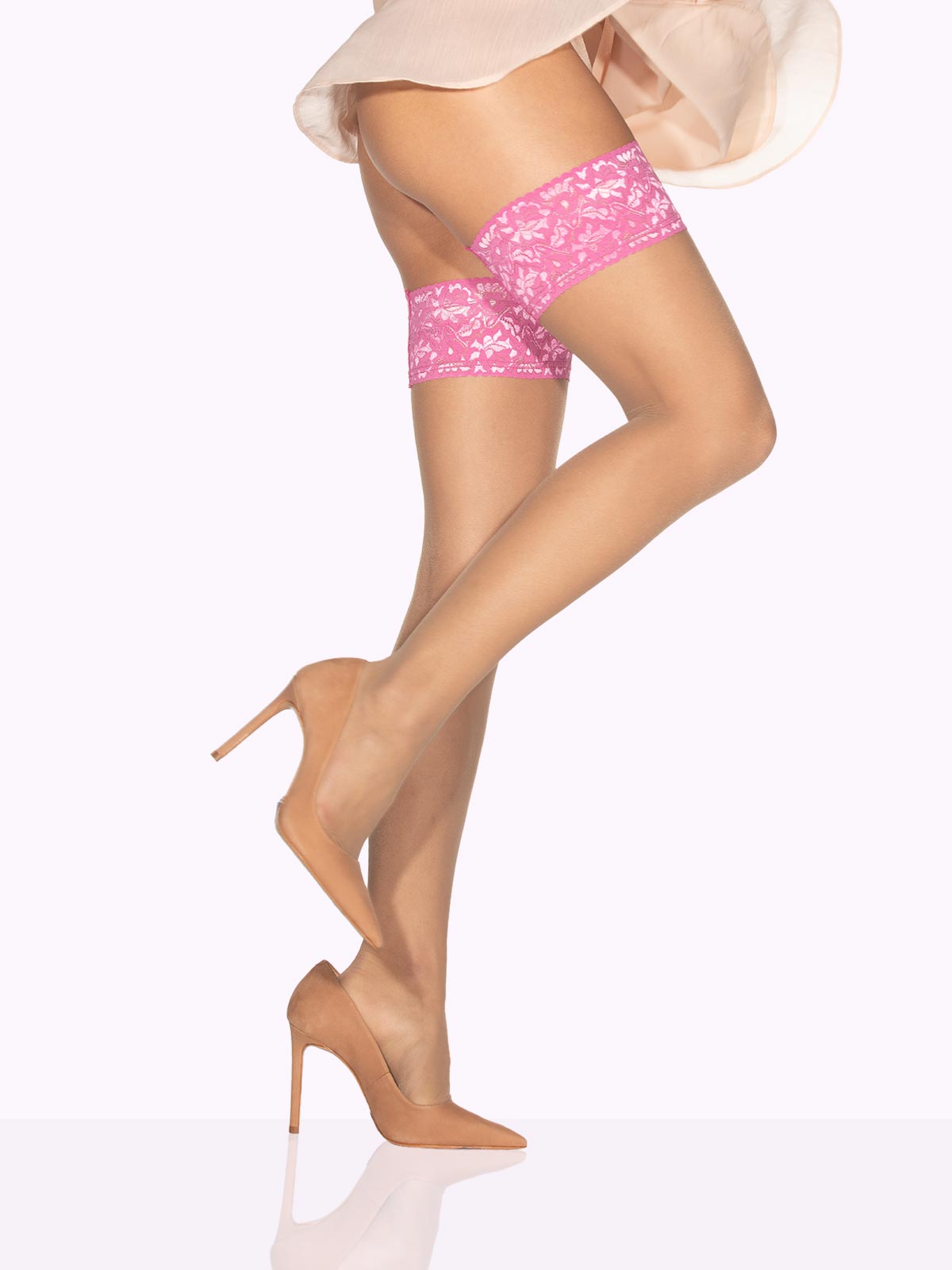 Barbiecore is here to stay, so why not indulge your playful side and add some irresistible pink stockings to your hosiery collection? Take 25% off your next purchase with our exclusive discount code: BARBIE