Dolce & Gabbana's Spring 2024 Ready To Wear Show: The Return of Sensational Hosiery
When it comes to a mesmerizing blend of Italian artistry and sensuality, Dolce & Gabbana consistently sets the stage. The Spring 2024 Ready To Wear show was no exception, and this year, they've outdone themselves once again. Amidst the monochromatic colors, luxurious fabrics, and striking silhouettes, one trend stood out like a beacon of timeless allure: the artful pairing of dresses with exquisite tights and stockings.
D&G's Spring 2024 runway was an enchanting fusion of classic Italian charm and modern flair. Models graced the catwalk in captivating attire, but it was the styling that left fashion enthusiasts utterly captivated.
The Return of Hosiery
One of the most captivating elements of D&G's show was the prominent use of thigh highs and tights. Models sashayed down the runway in thigh high stockings and tights, breathing life into this classic trend. The hosiery adorned their legs like second skin, adding a touch of sensuality to the ensembles. Now, here's where VienneMilano enters the spotlight. You don't need an invitation to the Dolce & Gabbana runway to channel their aesthetic. With our CLAUDIA, CRISTINA, and REGINA, you can effortlessly recreate the same allure and sophistication.
Get the Look with CLAUDIA
For those enchanted by the thigh high stockings that graced the D&G runway, CLAUDIA is your perfect match. These matte 50 denier thigh high stockings exude elegance and luxury, just like the stockings seen at the show. Whether you choose classic black or explore other rich hues, CLAUDIA allows you to capture the essence of Dolce & Gabbana's legwear trend.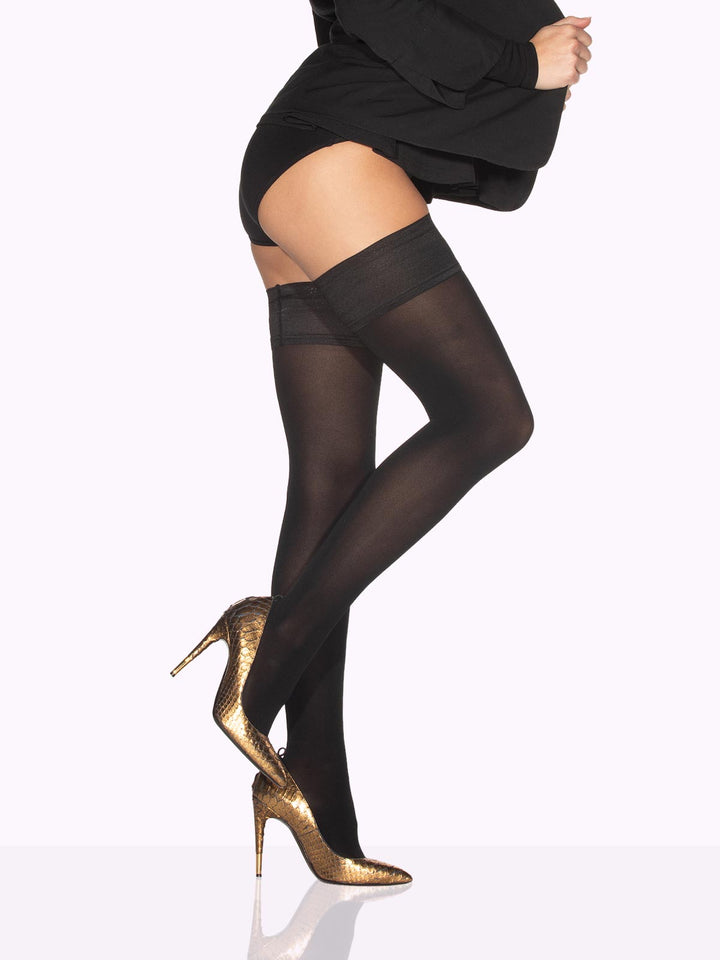 Effortless Chic with CRISTINA
If you're drawn to the seamless grace of the tights featured on the D&G runway, CRISTINA is your go-to choice. CRISTINA tights offer a range of opacities, allowing you to effortlessly transition from day to night, just as effortlessly as D&G's models did on the runway. With CRISTINA, you're not just embracing hosiery; you're embodying fashion in its purest form.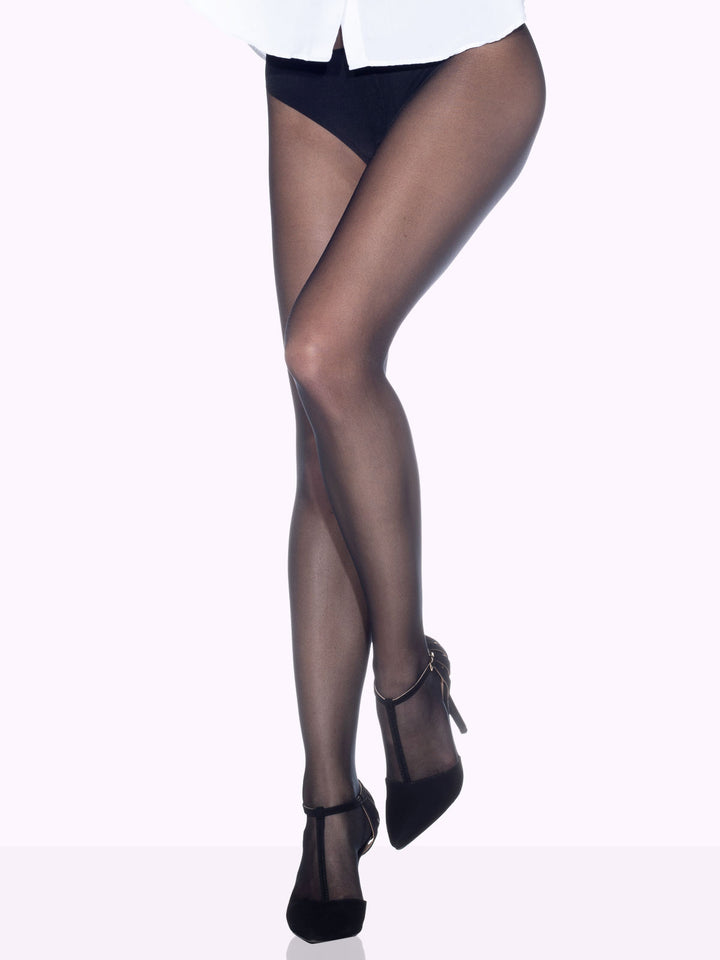 Embrace Your Inner Siren with REGINA
Now, let's dive into the sultry side of fashion. Dolce & Gabbana's Spring 2023 Ready To Wear show was all about embracing your inner siren, and with REGINA, you can do just that. Slip into a daring ensemble featuring REGINA's lace-topped hosiery and step into the world with the confidence of a true Italian diva.
Remember, fashion is all about expressing your personality and style, and REGINA allows you to do just that. It's not just about looking good; it's about feeling fabulous and turning heads wherever you go.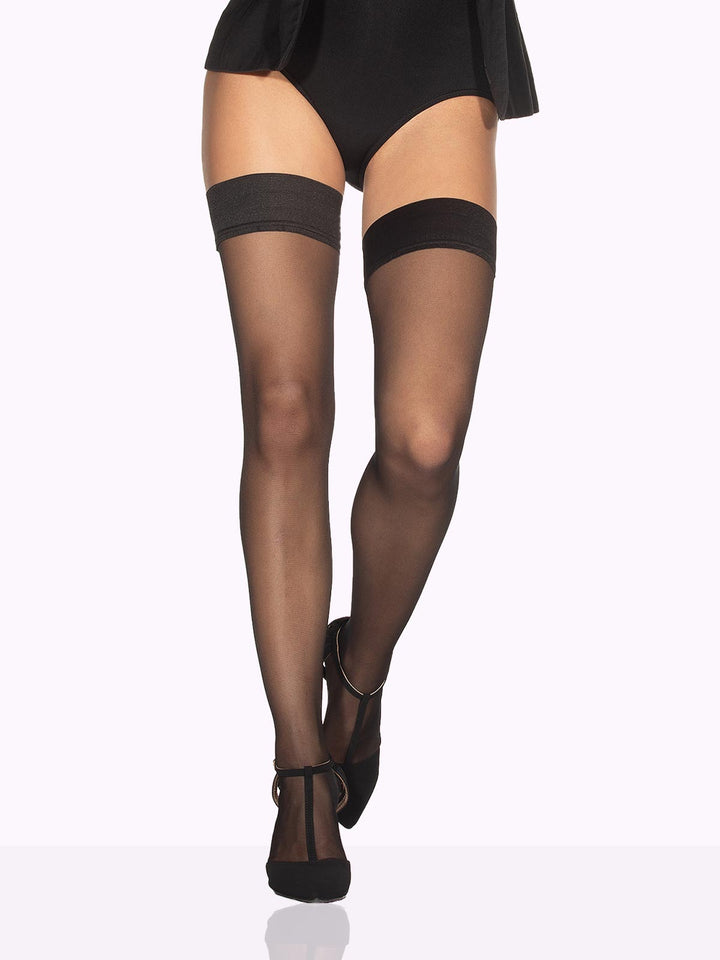 Getting the D&G Look with VienneMilano: Easy as 1-2-3
Now, you might be wondering how to incorporate this runway-inspired trend into your wardrobe effortlessly. Well, we've got you covered. Here's how you can get the D&G look with VienneMilano:
Explore the VienneMilano Collection: Head over to VienneMilano.com and explore our hosiery. With various styles and designs, you're sure to find the perfect pair to suit your style.
Choose Your Look: Whether you're going for an elegant, sophisticated look or a bold, seductive style, our collection of hosiery has options to match your vision.
Add to Cart and Apply Discount Code: Once you've made your selection, add your chosen REGINA hosiery to your cart. Don't forget to use the discount code **BLOGPOST** during checkout to enjoy an exclusive 15% off your purchase.
And there you have it - the allure of Dolce & Gabbana's Spring 2023 Ready To Wear show is now within your reach.
A Touch of Italy in Every Pair
Just like Dolce & Gabbana's commitment to Italian craftsmanship, VienneMilano takes pride in creating hosiery that embodies the essence of Italian elegance. With CLAUDIA, CRISTINA, and REGINA, you're not just wearing tights; you are adorning yourself with a touch of Italy in every pair.