Unveiling Elegance: PRISCILLA Color Lace Top Thigh Highs in Turquoise and Black
Step into the Spotlight with the Newest Addition to VienneMilano!
Glamour, sophistication, and a playful touch – these are the cornerstones of VienneMilano PRISCILLA. But hold onto your stockings, because we're thrilled to introduce a dazzling variation that's ready to steal the show: PRISCILLA Color Lace Top Thigh Highs in a stunning turquoise and timeless black duo. Get set to channel your inner star as we explore the allure and captivating charm of this enchanting addition to the VienneMilano lineup. These stunning stockings are available for a limited time, ranging from size Small to 3XLarge.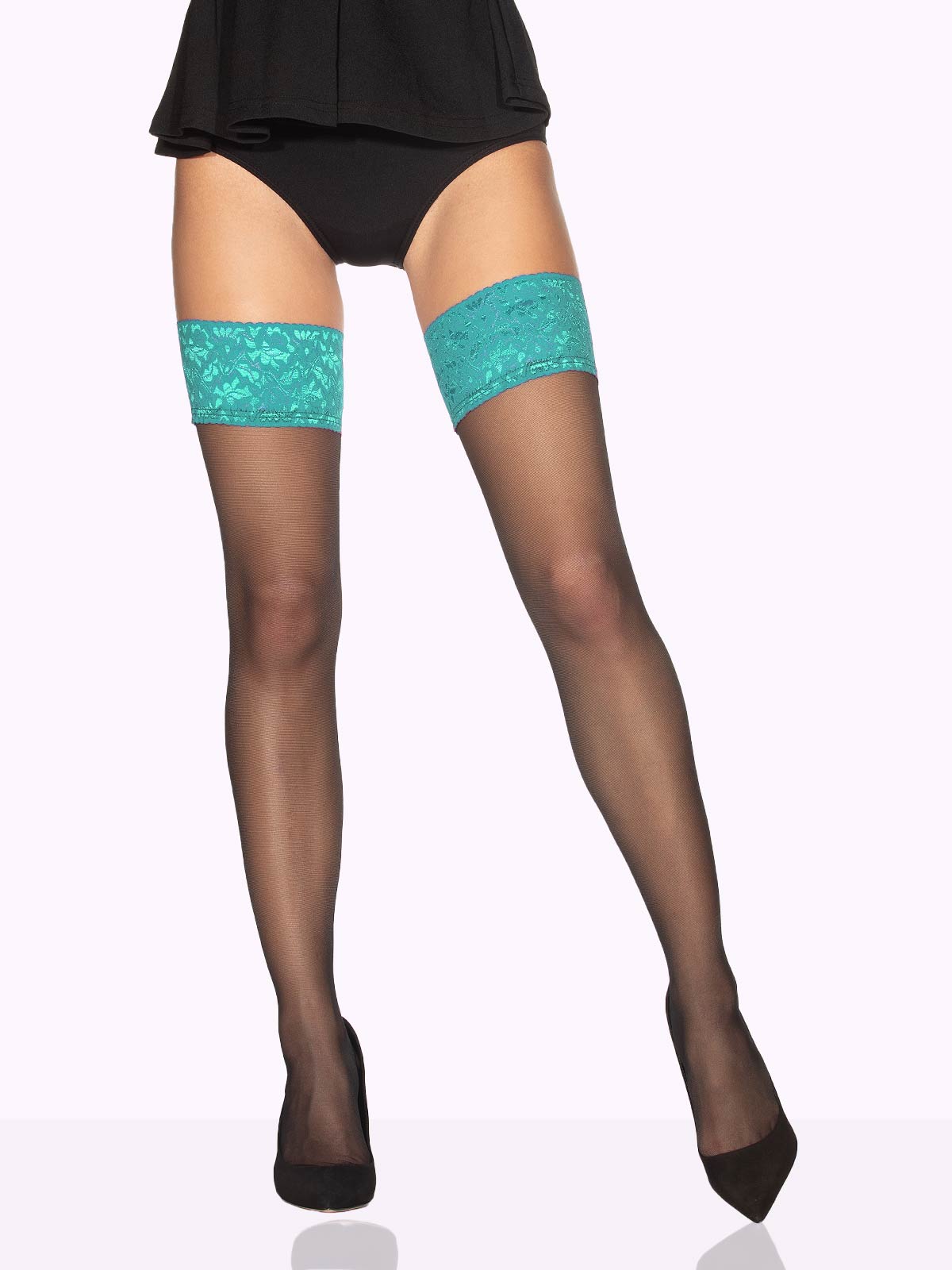 A Fusion of Hues: Where Turquoise Meets Classic Black
Imagine the magnetic blend of vivacious turquoise entwined with the eternal elegance of black - a dance of colors that's impossible to ignore. The result? A striking contrast that effortlessly marries sophistication with playfulness. The turquoise lace band makes a bold statement, harmonizing exquisitely with the sheer grace of the classic black stockings. It's a kaleidoscope of shades that celebrates individuality and versatility in one swoop.
Elevating Elegance: PRISCILLA's Distinctive Flourish
PRISCILLA and elegance are inseparable, and the new turquoise and black variation keeps that legacy alive. Just like its forerunners, these thigh highs are meticulously crafted to enhance the contours of every silhouette. The intricate lace band graces the top with delicate allure, offering a whisper of opulence that lets you shine as the star of your own narrative.
A Fashion Marvel: Elevating Every Occasion
The beauty of PRISCILLA Color Lace Top Thigh Highs lies in their adaptability. Whether you're striding the bustling city streets, commanding a boardroom, or preparing for an evening of festivities, these thigh highs are the ultimate companions. The turquoise lace injects a burst of vibrant energy, perfect for those who dare to embrace distinction, while the timeless black sheer stockings exude a perpetual sophistication that's eternally stylish.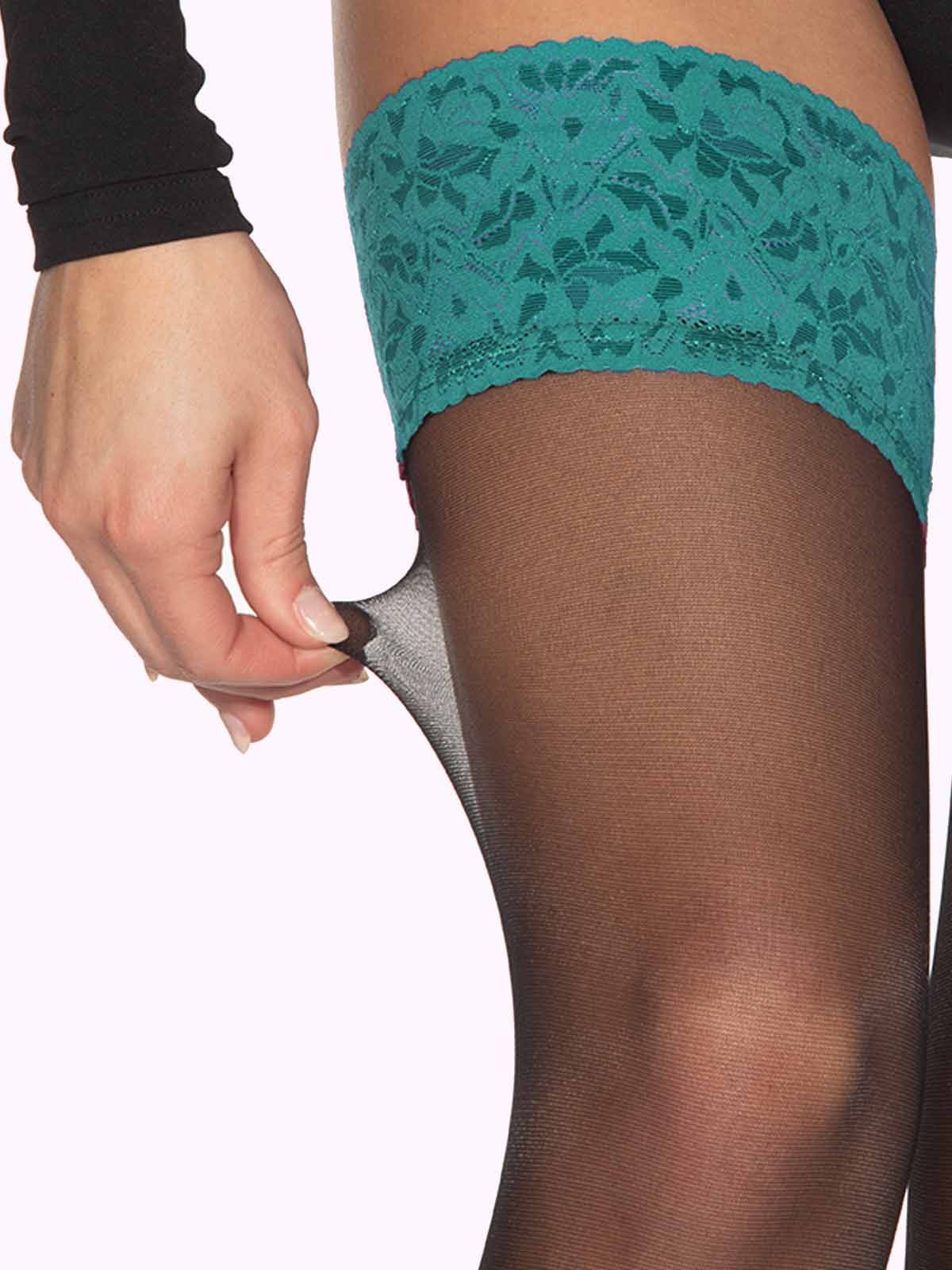 Unleash Your Inner Star: Be Fabulous Every Day
At VienneMilano, we believe every woman is destined to feel fabulous, confident, and irresistibly chic daily. PRISCILLA Color Lace Top Thigh Highs in turquoise and black transcend mere clothing – they're an invitation to seize your individual style and make a statement that's unmistakably you. With the power to transform any outfit into a masterpiece, these thigh highs are your backstage pass to embracing the limelight and making every moment count.
Your Encore: 15% Off with Code BLOGPOST
As this spectacular introduction draws to a close, we have an encore treat awaiting you. We invite you to bask in the radiance of PRISCILLA Color Lace Top Thigh Highs and relish an exclusive 15% discount. All it takes is code "BLOGPOST" during checkout to revel in elegance and playfulness. It's our way of celebrating your distinct style and adding a dash of fabulous to each stride.
In Conclusion: Illuminate Your Elegance, Be Fabulous
With the debut of PRISCILLA Color Lace Top Thigh Highs in turquoise and black, VienneMilano redefines your style and pays tribute to your unique essence. Step into the spotlight, embrace your inner star, and allow the dynamic duo of turquoise and black to elevate your every ensemble. Remember, each day is an opportunity to shine, and PRISCILLA Color Lace Top Thigh Highs are your key to unleashing fabulousness, no matter the occasion.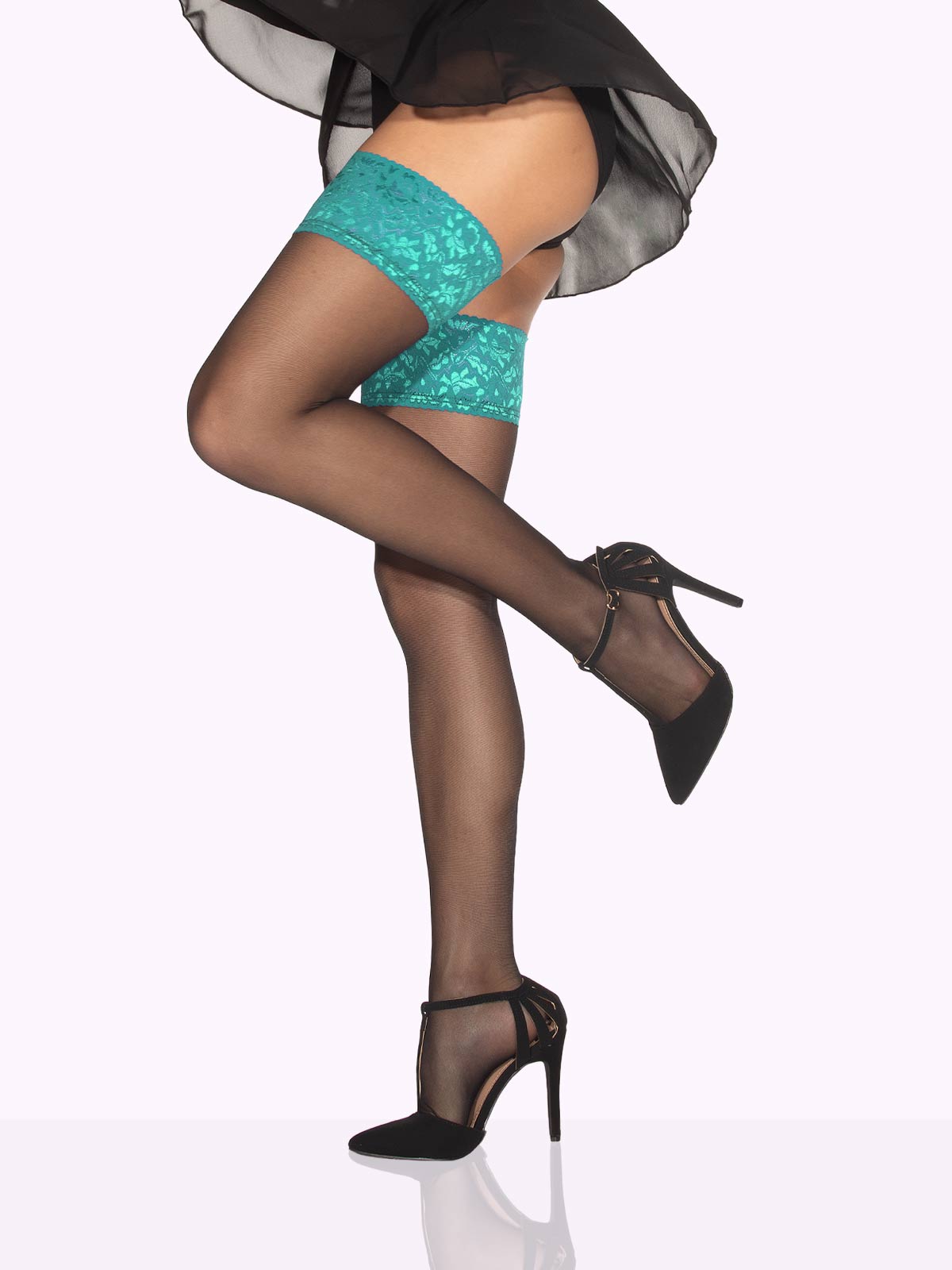 Don't miss your exclusive encore – embrace 15% off with code "BLOGPOST" and let your elegance illuminate the way. PRISCILLA also offers various color lace top bands to suit your style. Try them now!