Elegance Meets Playfulness: Unveiling Our Stockings with Ribbons
If you've ever imagined yourself strutting down the Champs Elysée or exploring the vibrant streets of Harajuku, we've got the perfect accessory to elevate your look: VienneMilano
FLAVIA stockings with ribbons
. This isn't just a stocking, darling – it's a statement, and we are all about making a grand entrance.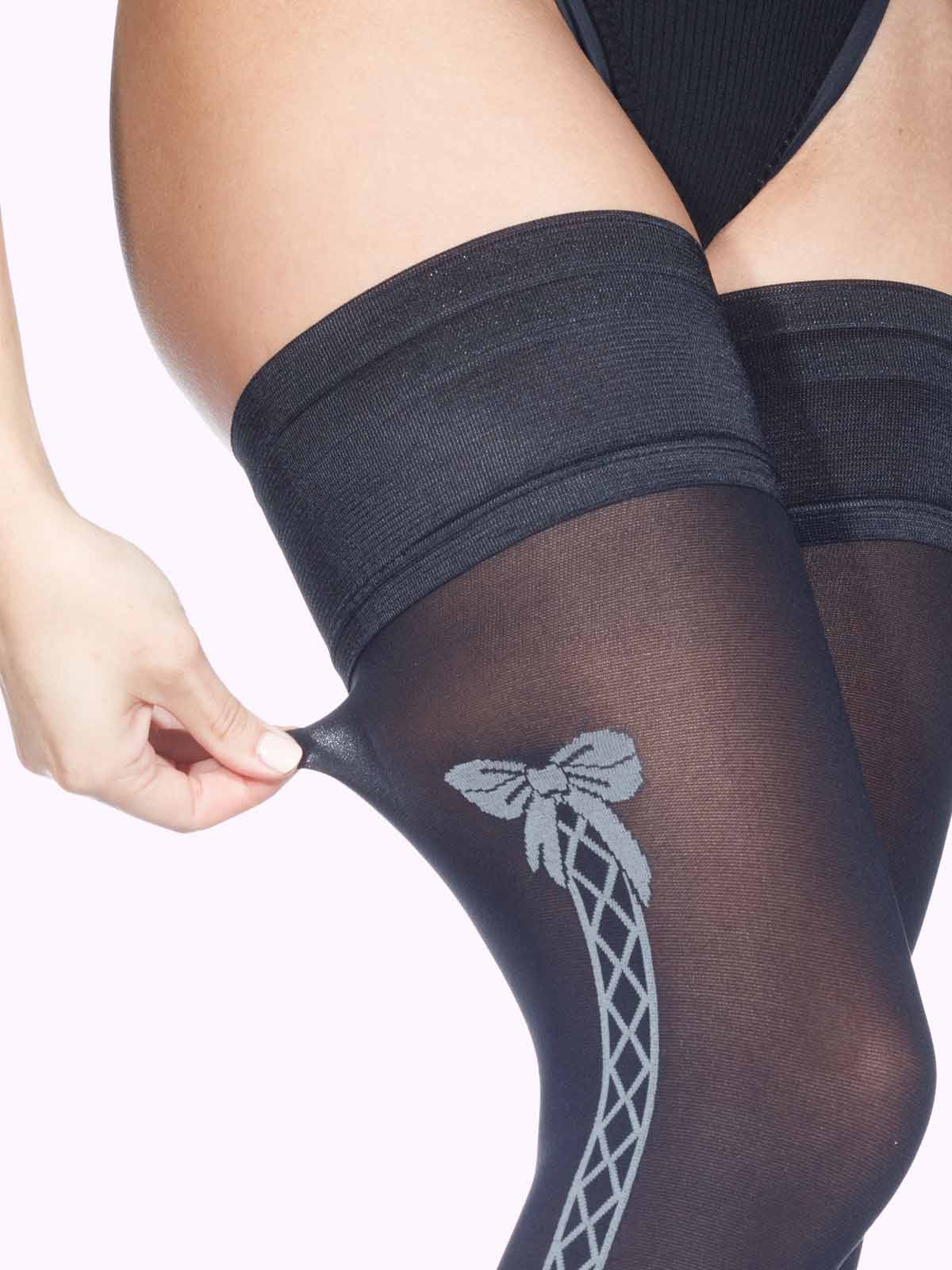 Unwrap the Charm
Every stocking tells a story, and FLAVIA screams 'flirtatious and cute!' Boasting a chic gray ribbon design intertwined with cris-crossing bow motifs printed on the sides, these stockings are a tantalizing tease. They're like whispers of mystery that beckon closer glances. And trust us, those glances will keep coming!
Chasing the Lolita Gothic x Chanel Vibes
We've delicately sewn together elements of the enchanting Lolita Gothic aesthetic and the timeless elegance of Chanel to bring you FLAVIA. When you slip them on, you aren't just wearing thigh highs; you're wearing art. Be ready to feel like the most important person in the room because everyone will be spellbound by your presence.
Beyond Surface Beauty
It's not just about how it looks but also about how it feels. Crafted in a matte black finish with a 50 denier, this pair of hosiery promises days filled with warmth, confidence, and style during the cooler weather. Every pair is adorned with a solid black band, ensuring they do more than just look good – they stay up and stay gorgeous.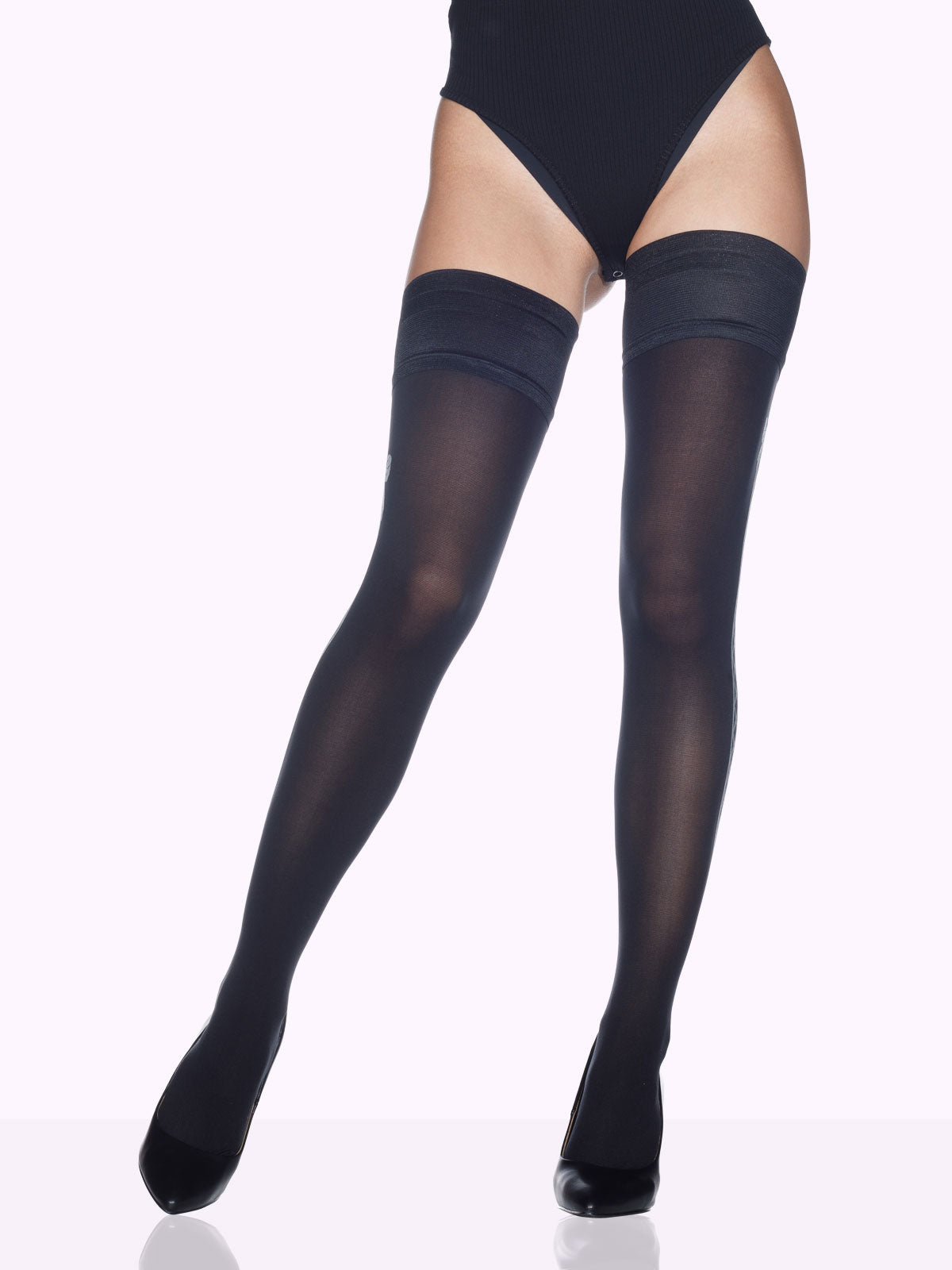 Want a sizzling tip? Let FLAVIA be your little secret! Slip them on underneath your pants. No one has to know about the playful bows and ribbons adorning your legs. It's your own secret rendezvous with fashion, and we promise not to tell.
Versatility is Key
Thigh highs are the unsung heroes of the fashion world. They offer so much more versatility than tights and pantyhose, effortlessly transitioning from one outfit to another. This style is no different. They can doll up for just about any occasion!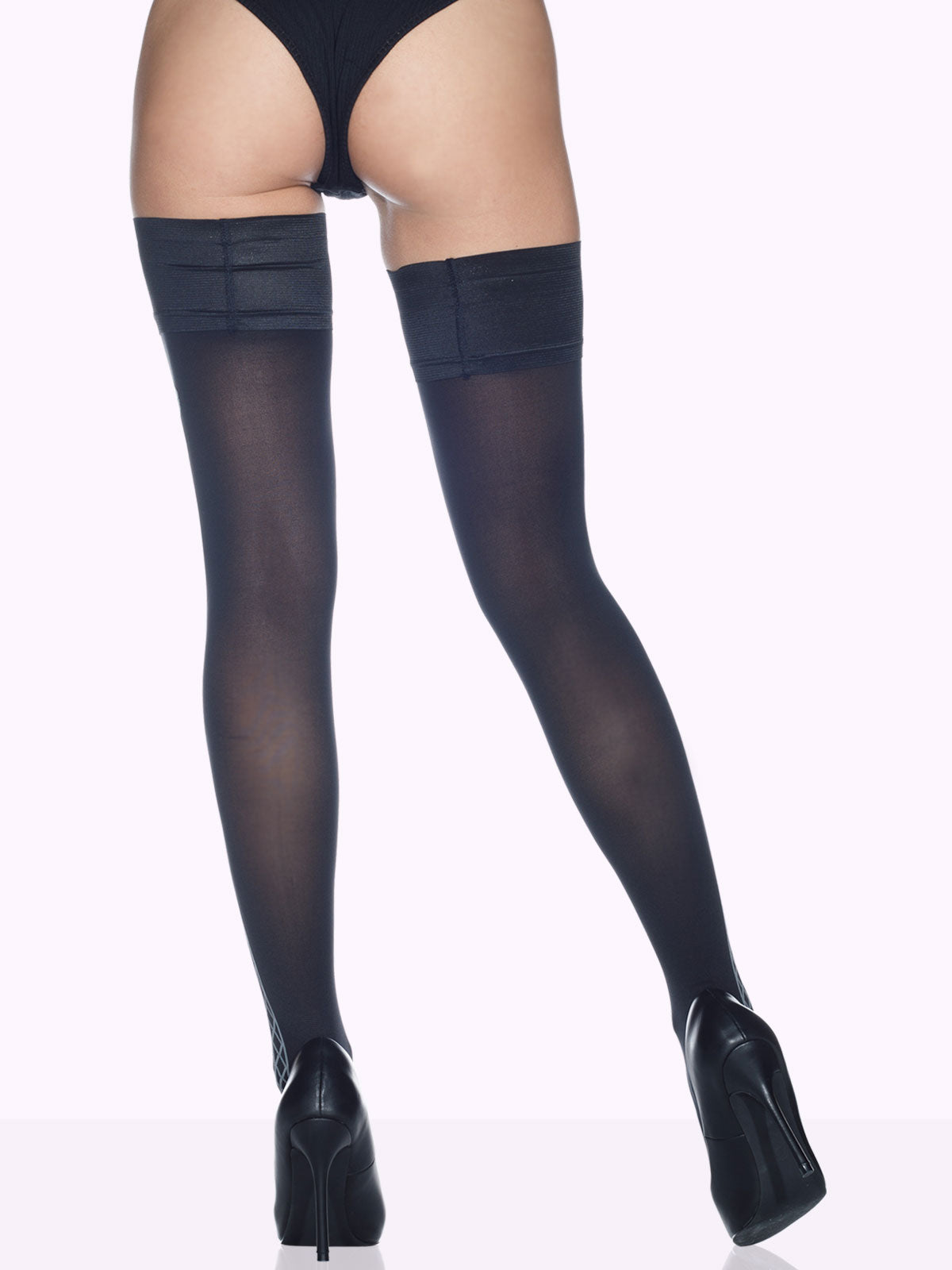 Imagine pairing them with a classic little black dress. Add a white collar shirt, and you've got a look that's oozing charisma. Want to turn it up a notch? Slide into black stilettos, or maybe those booties you've been dying to wear. Voila! The world is your runway.
The Perfect Gift
FLAVIA isn't just an accessory; it's a delightful gift waiting to be given. Whether it's for a dear friend, a loved one, or even yourself (because self-love is a beautiful thing), these stockings are a gift of elegance, charm, and charisma. Wrap them up and present a gift that promises to make an impression.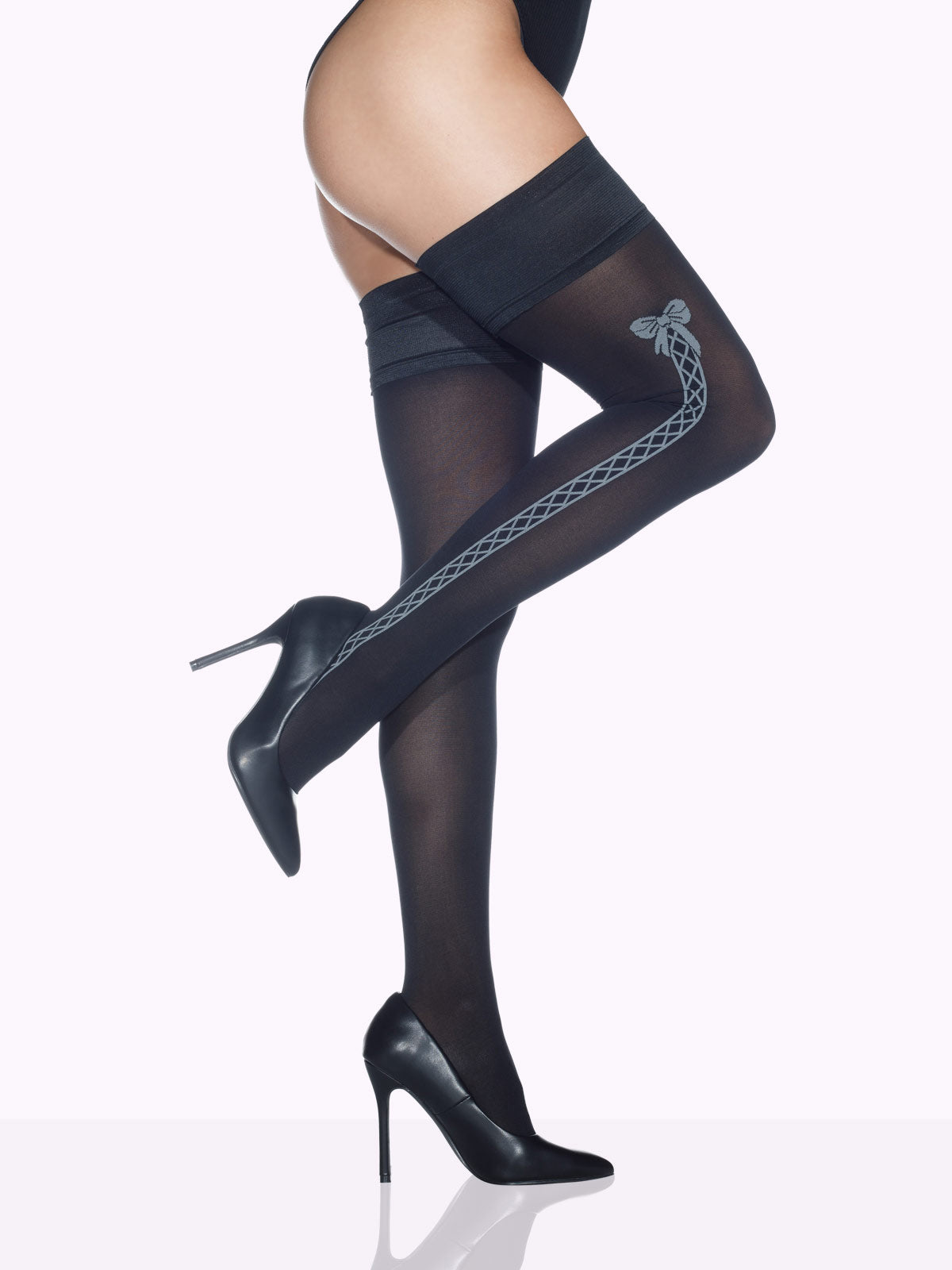 Our Little Gift to You
Because you've been absolutely fabulous, we've got a treat for you. Try out this flirtatiously chic style and enjoy a 15% discount using the code BLOGPOST. Yes, you heard right! Get ready to dazzle, turn heads, and reign supreme with VienneMilano's FLAVIA thigh highs.
In the world of fashion, where standing out is a must, FLAVIA is your ticket to becoming the showstopper you've always dreamt of being. Walk, strut, dance - the floor is all yours, darling.
So, are you ready to shine? We bet you are! Get your stockings today and let your legs do the talking.