Step Up Your Style Game with Cuban Heel Stockings
Are you ready to channel your inner Samantha Jones from Sex and the City? If so, you're in for a treat! Say hello to FEDERICA, the epitome of opulent hosiery designed for confident women who love to make a statement. With its stunning Fatal Red floral lace top band, red rhinestones adorning the Cuban heel, and sultry back seam, this style is the ultimate thigh high that's playful, fabulous, and perfect for those special occasions when you want to shine. But what exactly makes this a must-have in your hosiery collection? Let's dive into the world of elegance, sensuality, and sparkle.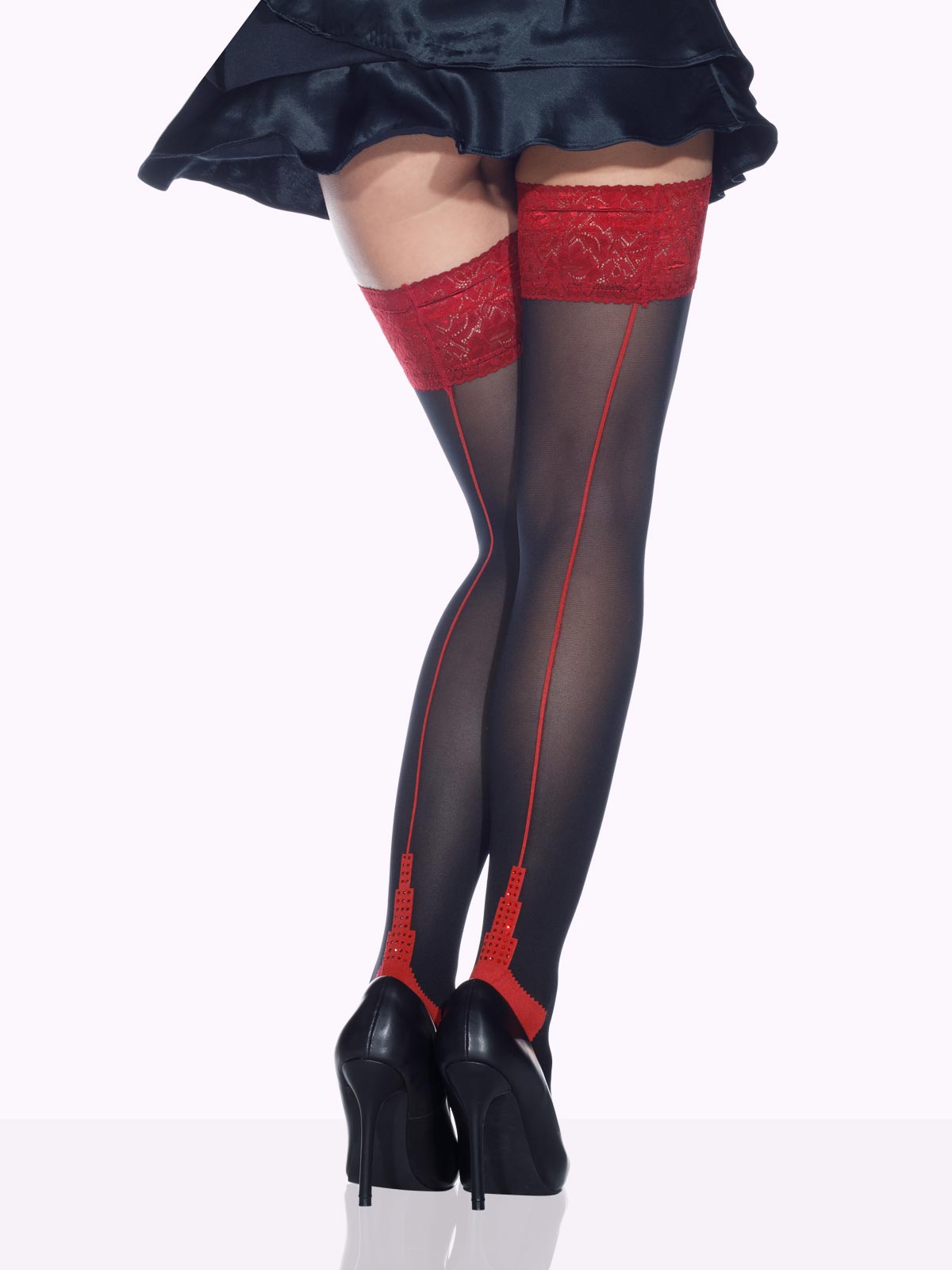 Fatal Red Floral Lace Top Band: Luxury in Every Stitch
FEDERICA's Fatal Red floral lace top band is the first thing that catches your eye. Made from the finest lace in Italy, it exudes luxury and elegance. This intricate lace top band is not just a detail; it's a statement in itself. Imagine slipping into a pair of thigh highs where the lace is meticulously crafted to embrace your thighs like a soft, delicate kiss. This lace isn't just for show; it's a testament to the craftsmanship and artistry that goes into creating this pair of thigh highs. When you wear FEDERICA, you're wearing a piece of Italian tradition and a symbol of style that's truly unparalleled.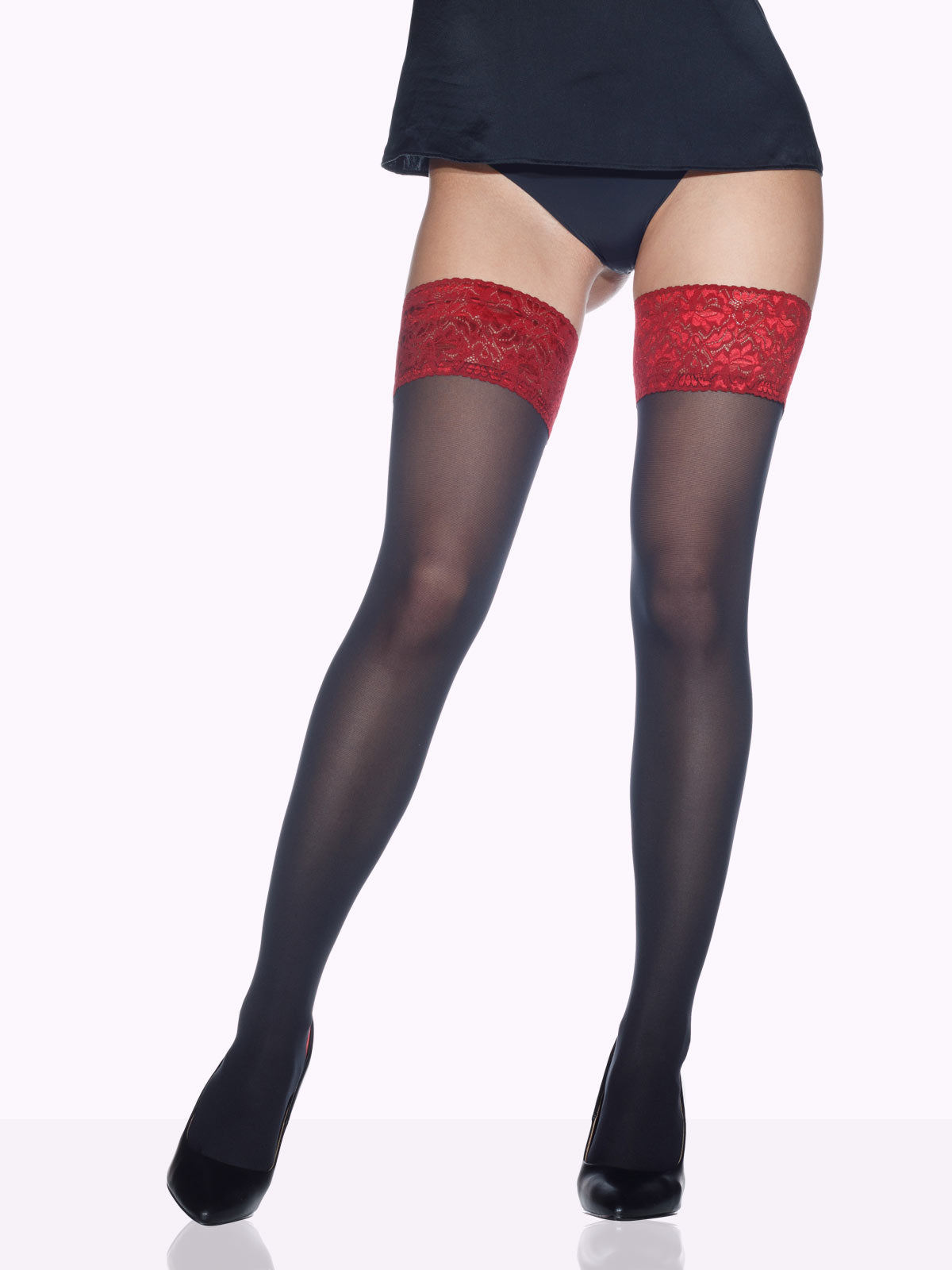 Red Rhinestones at the Cuban Heel: Sparkle With Each Step
One of the most captivating features of FEDERICA is the red rhinestones meticulously placed at the Cuban heel. With every step you take, you'll experience a glittering sensation that turns heads and adds a touch of glamour to your stride. These sparkling rhinestones are like tiny stars, twinkling with each movement. They invite attention and adoration, making her a true showstopper. So, if you're looking to light up the room and leave a trail of dazzle behind you, FEDERICA's red rhinestones have got you covered.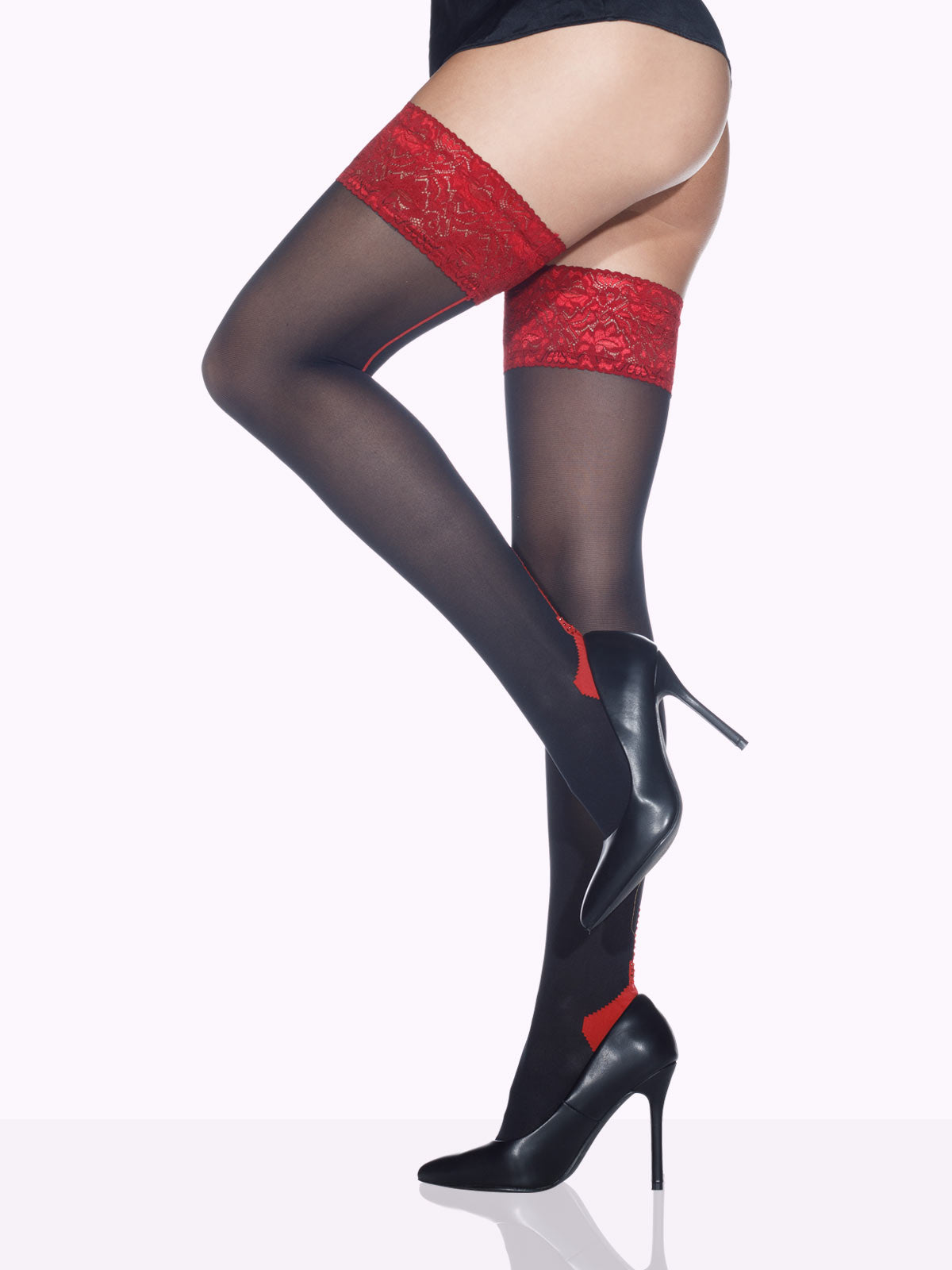 The Irresistible Cuban Heel: A Timeless Classic
Speaking of heels, let's talk about the Cuban heel. A timeless classic, the Cuban heel gives FEDERICA a sense of sophistication and allure that's hard to resist. Known for its bold and eye-catching design, the Cuban heel adds that extra oomph to your overall look. Whether you're pairing her with a little black dress or a sleek pencil skirt, the Cuban heel elevates your style to the next level. It's bold, confident, and just a tad playful – exactly what you need to make a statement.
The Sultry Back Seam: Elegance Personified
The sultry back seam is the finishing touch that defines FEDERICA. Running all the way from the Cuban heel to the lace top band, this seam draws the eyes and elongates your legs. It's not just a line; it's a promise of sophistication and elegance. The back seam is a nod to the golden era of Hollywood, where hosiery was synonymous with glamour. With FEDERICA, you can be a modern-day starlet who knows how to steal the spotlight.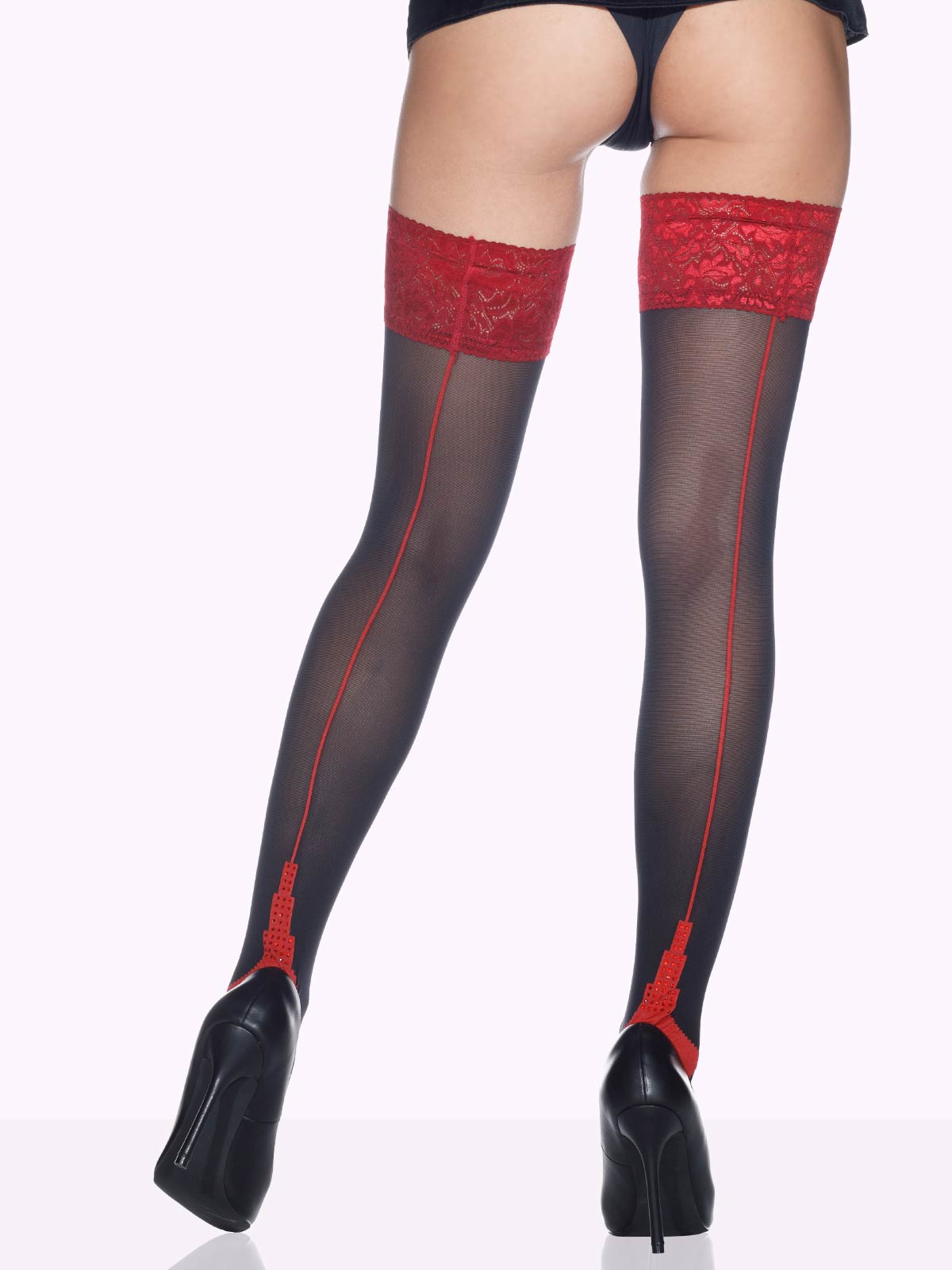 Unleash Your Inner Diva
FEDERICA isn't just about aesthetics; it's about empowerment. This exquisite thigh high is designed for women who want to reveal their style and confidence on every occasion. When you wear this style, you're stepping into a world of empowerment and self-assuredness. It's about being the best version of yourself, embracing your uniqueness, and exuding an air of self-confidence that's unmistakable. Think of Samantha Jones from Sex and the City – strong, independent, and unapologetically fabulous. With FEDERICA, you're not just wearing hosiery; you're wearing your confidence.
When to Wear Red Back Seam Stockings
This fabulous style is a versatile addition to your hosiery collection, and it's perfect for a wide range of occasions:
Holiday Parties
The holiday season is all about sparkle and celebration. With this stunning pair of stockings, you'll be the star of any holiday party.
Valentine's Day
What better way to set the mood for romance than with this sultry design? It's a Valentine's Day essential.
Birthdays
Make your birthday extra special by treating yourself to a pair of these thigh highs. You deserve it!
Special Events
Whether it's an anniversary, a night out with friends, or a glamorous evening, these stockings add that extra touch of elegance.
Be Fabulous in Red
FEDERICA Sparkly Rhinestone Back Seam Thigh Highs are here to redefine your hosiery experience. If you're ready to be fabulous in color, embrace your inner diva, and make a statement with every step, this fashion accessory is your go-to choice. Don't miss the chance to own this magnificent piece of Italian craftsmanship.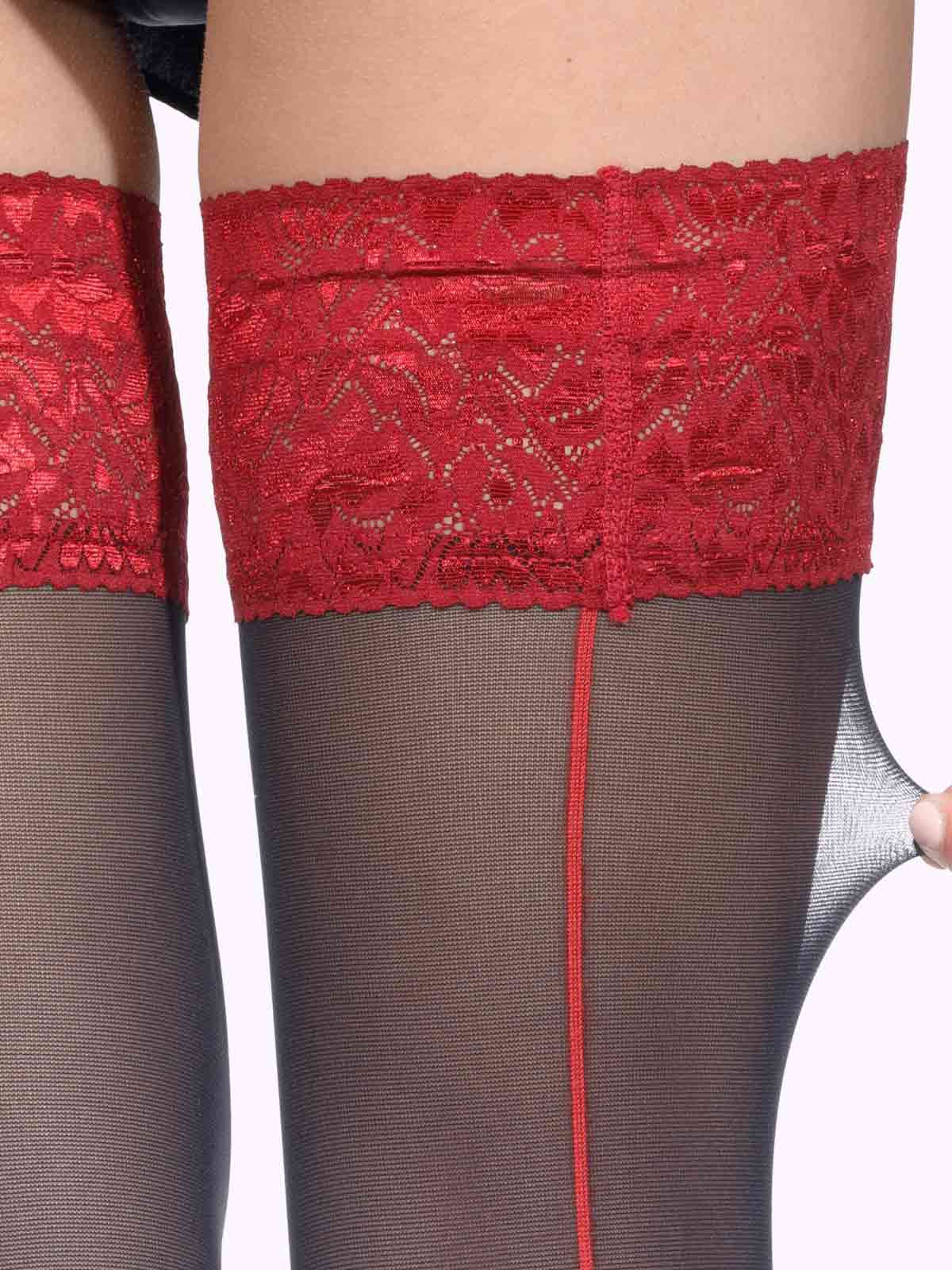 We've got a fabulous treat just for our beloved blog readers. Apply the code "BLOGPOST" at checkout, and voilà (or, as they say in Italian, "ecco"), you're on your way to getting 15% off at VienneMilano.com. Get ready to strut your stuff in style!
Step into the world of luxury hosiery and unveil a new level of hosiery excellence. With VienneMilano, it's not just about hosiery; it's about a lifestyle where you shine with every step.